Low Cost and Efficient

No Contract – Just the Hours You Need

Over-the-Top Customer-Service
Virtual Assistance
Do It All Without Losing Sight of Your Goals
With all the calls to make, emails to reply, and books to keep, it's easy to let go of the big picture. It was never your goal to maintain a spreadsheet or manage social media. They are mere tools. You are in your business to attain more financial freedom. So why not focus on high-value tasks, such as meeting clients, closing a deal and delivering coaching sessions, while your virtual assistant takes care of the rest.
Getting Started Is The Easiest Thing You'll Do Today
Click Get Started/Schedule A Meeting
Schedule a time to speak to a VA expert on our team.
Meet Project Manager
Get on a call with a dedicated Project Manager. He/She will discover your unique needs and understand how to help you be more successful.
Launch and Scale

Now that your Virtual Assistant is ready to take charge, you can invest your  time where it should be — Scaling Your Business.
Support Services
A Team You Can Trust

C-level assistance for busy executives.

Marketing Social Media
Get more exposure for your brand.

Project Management
Tight organization on time and budget.

Customer Service
Special care for your customers.

Web Development & Design
Website, Marketing Material & Logos.

Personal Errands
Taking care of your personal needs

Telesummit
Handling Online Events, Webinars & Giveaways.

Email Marketing
From Building up Lists & Landing Pages to Eblast.
More

Google Ads
Show up on Google's first page for your industry keyword

Search Engine Optimization
Elevate your web presence

Audio/Video Editing
Make it more professional

Bookkeeping
Trusted, Precise & Detail- Oriented
Less
A Project Manager Is With You Every Step of the Way
Your Project Manager – Virtual Assistant is always on hand to help you get started and to accompany you as your requirements evolve. In fact, your project manager will be your single point contact throughout the execution and is always there to get the things done on time, every time and with utmost quality. We make customer satisfaction is our top priority.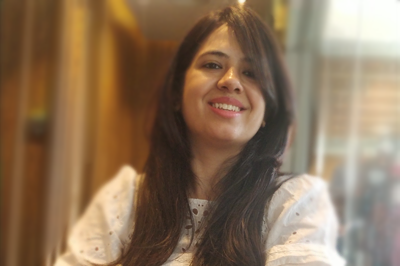 Meet Shweta, one of our proud project coordinators, who's known for her easy-to-get-along-with-personality with excellent management skills.
Testimonials
Don't just take our word for it, see what others are saying
We care, we take a personalized approach to each
customer, and our management team is never more
than a phone call or email away.

"Shweta is precise and knowledgeable in the area of telecommutes, the coach's needs and email marketing. She is thorough and thoughtful as well as detail oriented and conscientious. Most of all she is a wonderful human being. Thanks Shweta for everything you do to help me do my "thing.""
"I have worked with Digitologics for three years. They built my website and has done many other things to support me and my business. They are responsive, creative, and diligent. I know that I can always count on them and I highly recommend them."

"Shweta is always available to me, gets things done in a very timely manner, takes feedback well and is very patient, smart and kind. I love working with her. She is a true asset."

"I really enjoy working with team digitologics. Since starting our work together my business has grown and is becoming more and more successful everyday. I feel lucky to have found such a wonderful team to help me grow my dream."

"Rahul has been instrumental in helping me with my business and getting the tasks done that I need – even the task that I can do myself which has opened up the time for me to do what I do best"
Stop Wasting Hours And Start Assigning Tasks
95 621+
Hours saved for
our clients
Stop tripping over dollars chasing pennies!!
How many more $10 tasks will you waste your time on? The most valuable thing in every entrepreneur's life is time. Focus on your No.1 job, which could be getting and keeping more and more customers or build networking or negotiating a lucrative contract. In other words – a job, which is worth more than $1000 an hour. Everything else should be delegated or outsourced.